Traditions
Freshman Convocation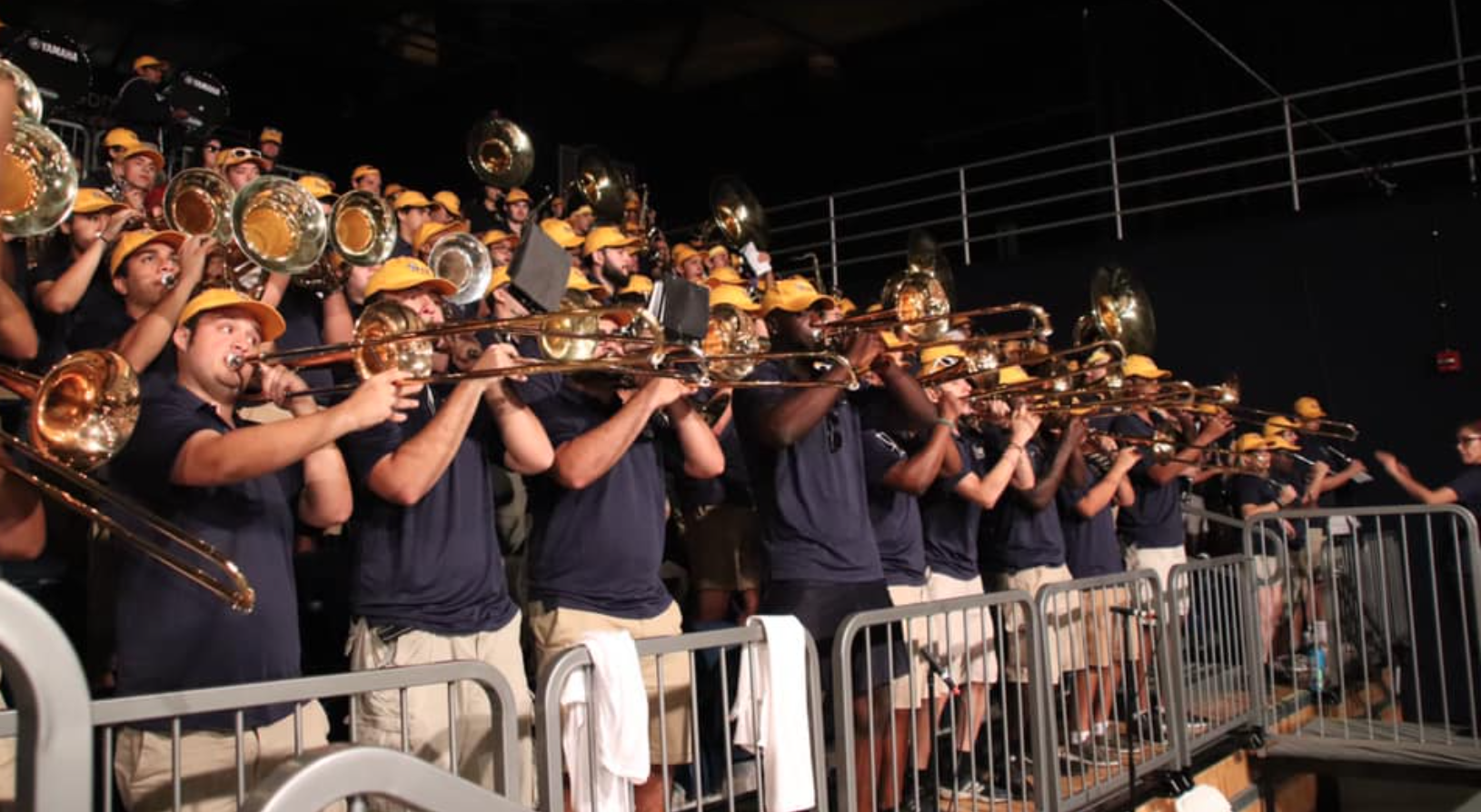 The annual Freshman Convocation is one of the band's traditions. This is the first real opportunity for the band to be seen by the entire Freshman Class and the administration each Fall semester. The band provides entertainment before the ceremony and performs during the ceremony to help new students understand FIU history and traditions…like the singing of the FIU Alma Mater and the playing of the FIU Fight Song!
Band Camp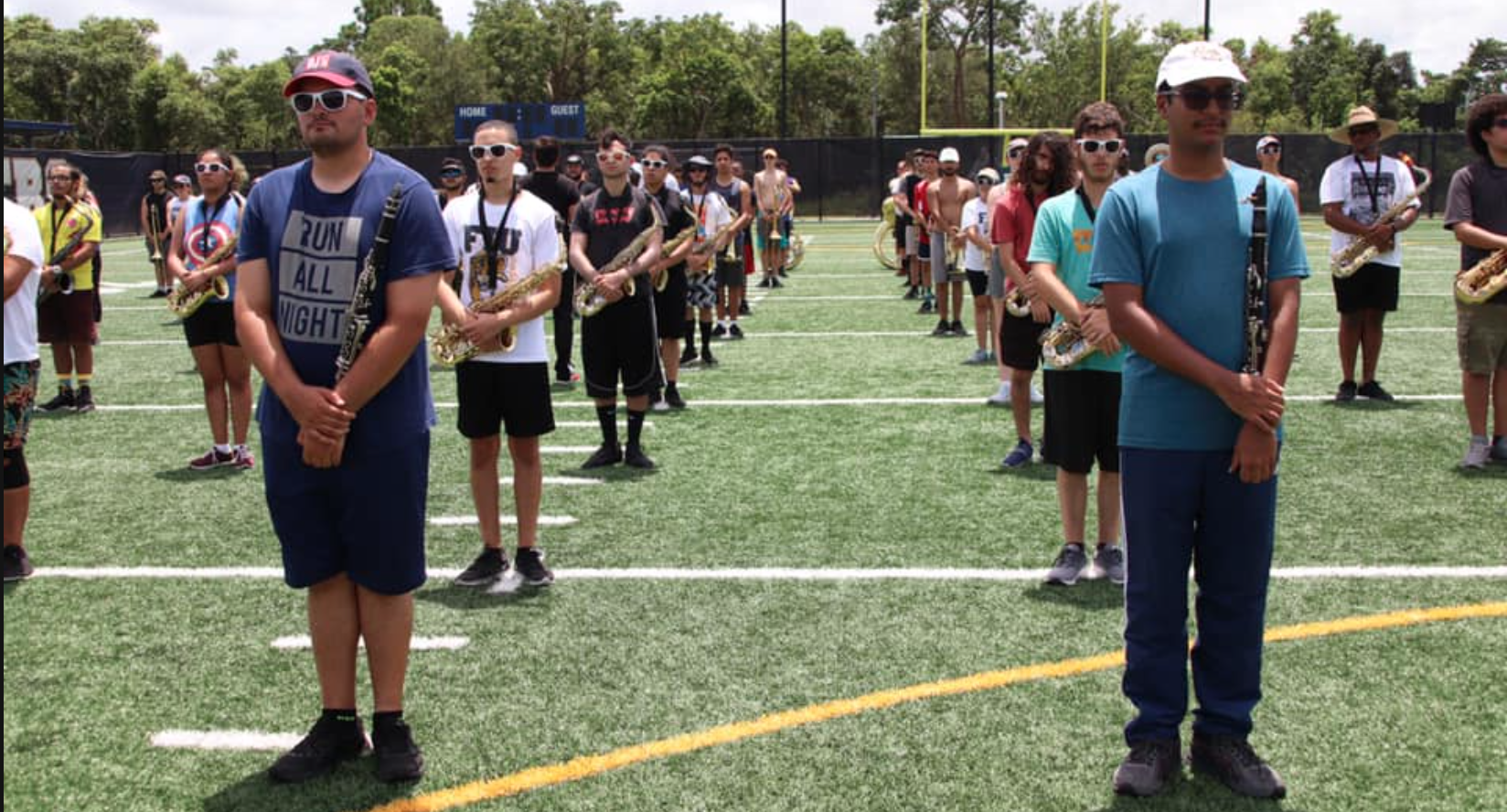 Each year, the Wertheim FIU Marching Band comes to campus one week prior to the beginning of the Fall Semester(Sunday – Thursday) for Wertheim FIU Marching Band Camp (Training Week).  The band students staff and members of our Kappa Kappa Psi (National Band Fraternity) meet on Saturday for Leadership Training and Camp Preparations.  
On Sunday, we have our annual "FIUMB Meet & Greet", where our students check-in, fill-out the needed forms, get fitted for uniforms, get FIUMB Swag, and have our first official FIUMB Family Meeting.  In this meeting, all of our student and instructional staff are introduced.
We continue our Pre-Season camp Monday – Thursday, by rehearsing from 8:00 am – 8:00 pm daily. This is where we teach stretching and breathing exercises, rehearse about 35 tunes, teach basic marching fundamentals and work on the FIUMB Pregame Show and first Halftime Shows.
Trail of the Torch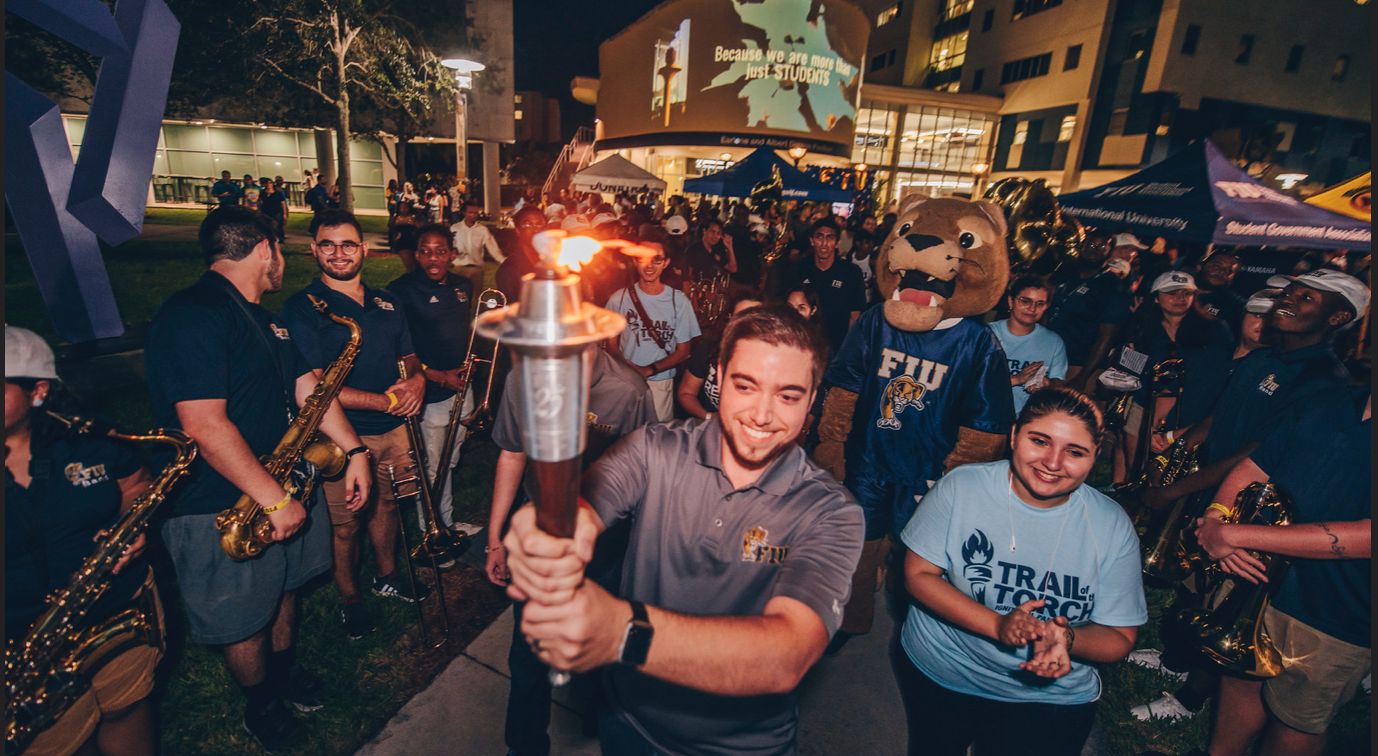 The Wertheim FIU Marching Band is always involved in the annual Trail of the Torch Ceremony, where we provide entertainment before and after the Torch Ceremony and play the Alma Mater during the lighting of the torch.
Thursday Family Day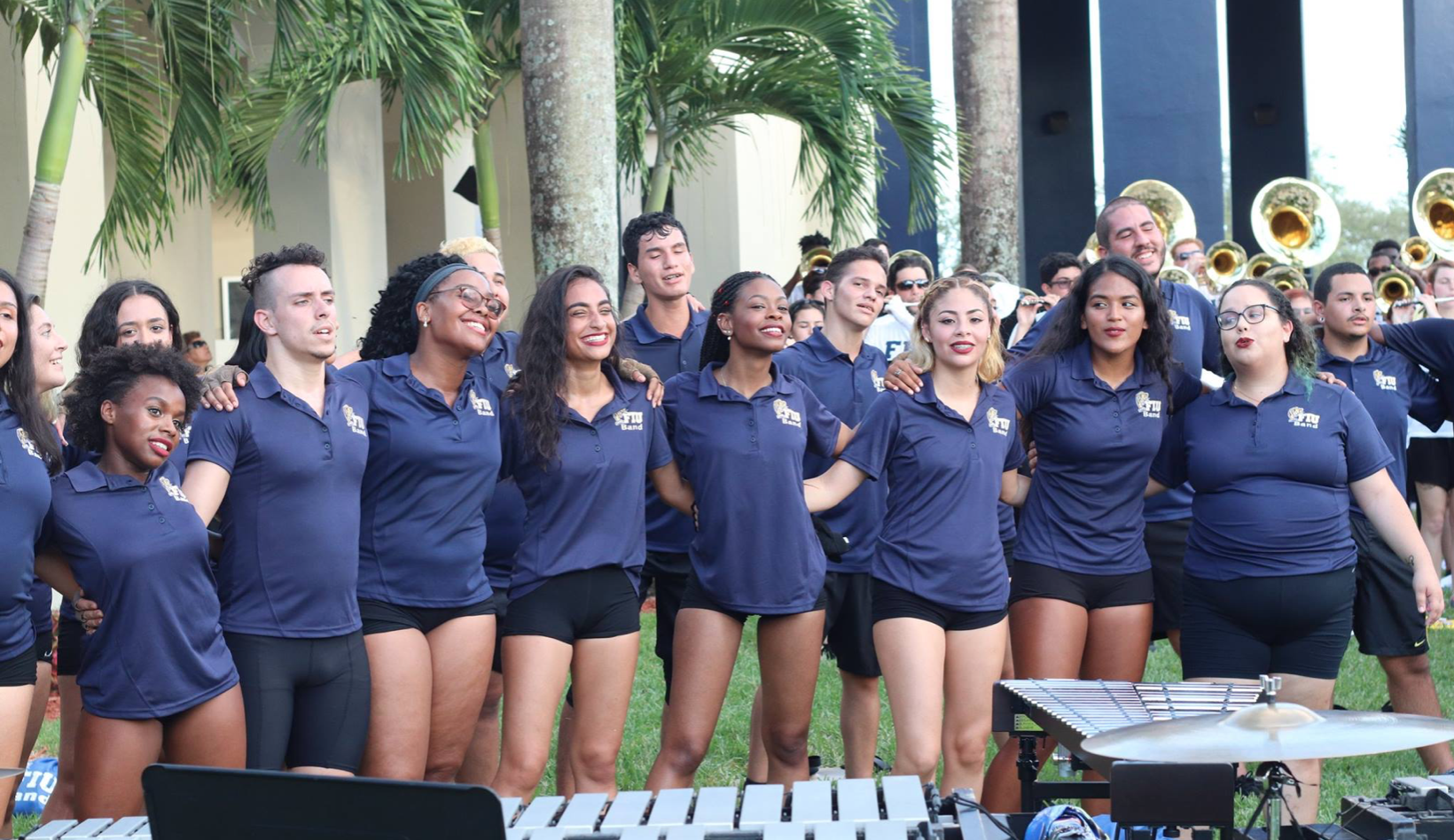 On the last night of Pre-Season Camp, the FIUMB has it's Family and Friends Preview Concert (Thursday night of camp) at 6:30 pm.  During this special event at the Wertheim Performing Arts Center, the band performs several of the tunes that are used for game experiences such as Panther Walk, the Alumni Tailgate, Party's, and Pregame.  The band always performs portions of our halftime music. In addition, we are blessed that University Administrators and our Head Football Coach, come to speak to the band. This is always a well-attended event by our family, friends and alumni!
Move in day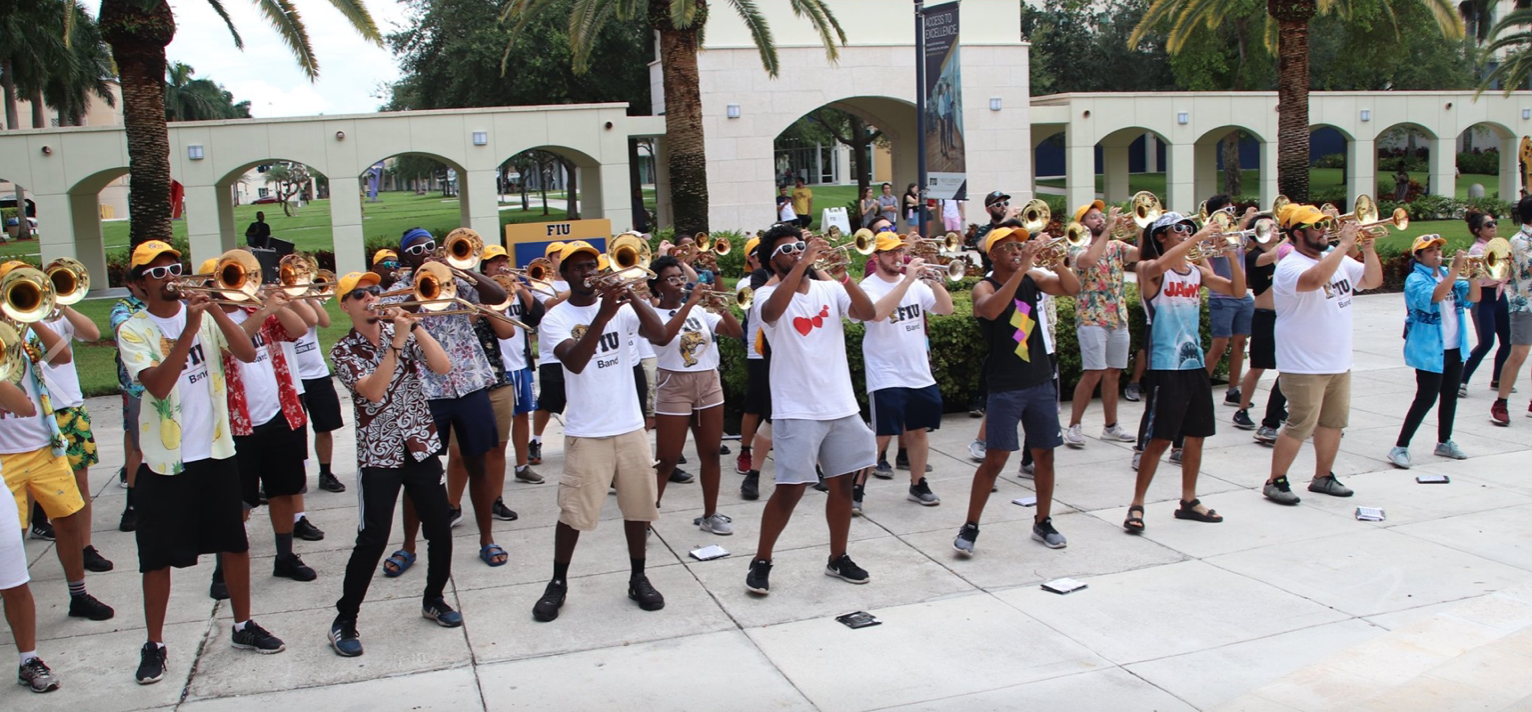 The FIUMB performs on Thursday afternoon, during the last day of camp at various campus locations to help create school spirit!  The band always performs in front of the Graham Center, in the bookstore, around the fountain and on the steps of Primera Casa (PC).  This has become the first (unofficial) performance of the Wertheim FIU Marching Band each Fall!