Marching Band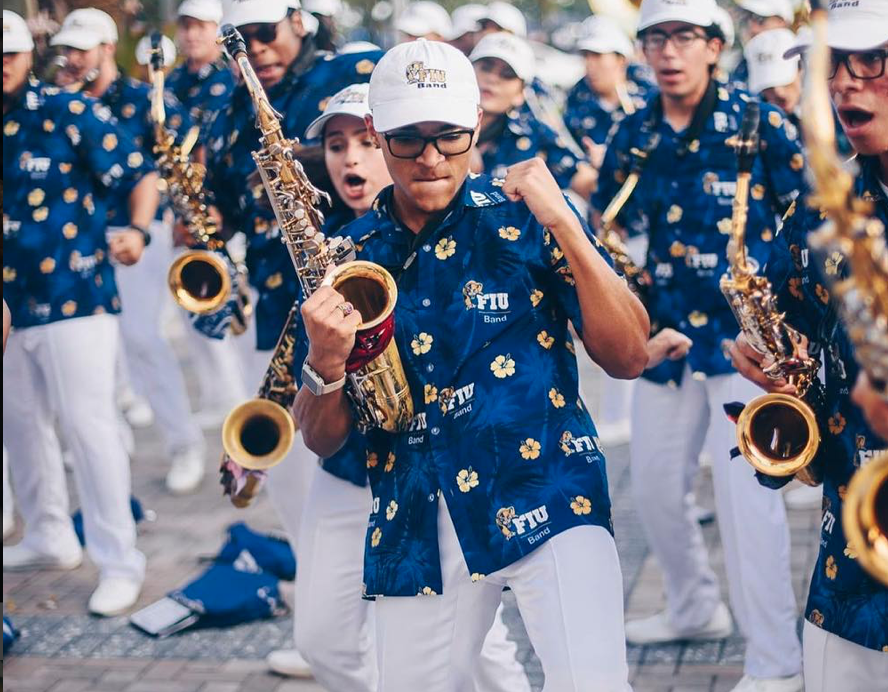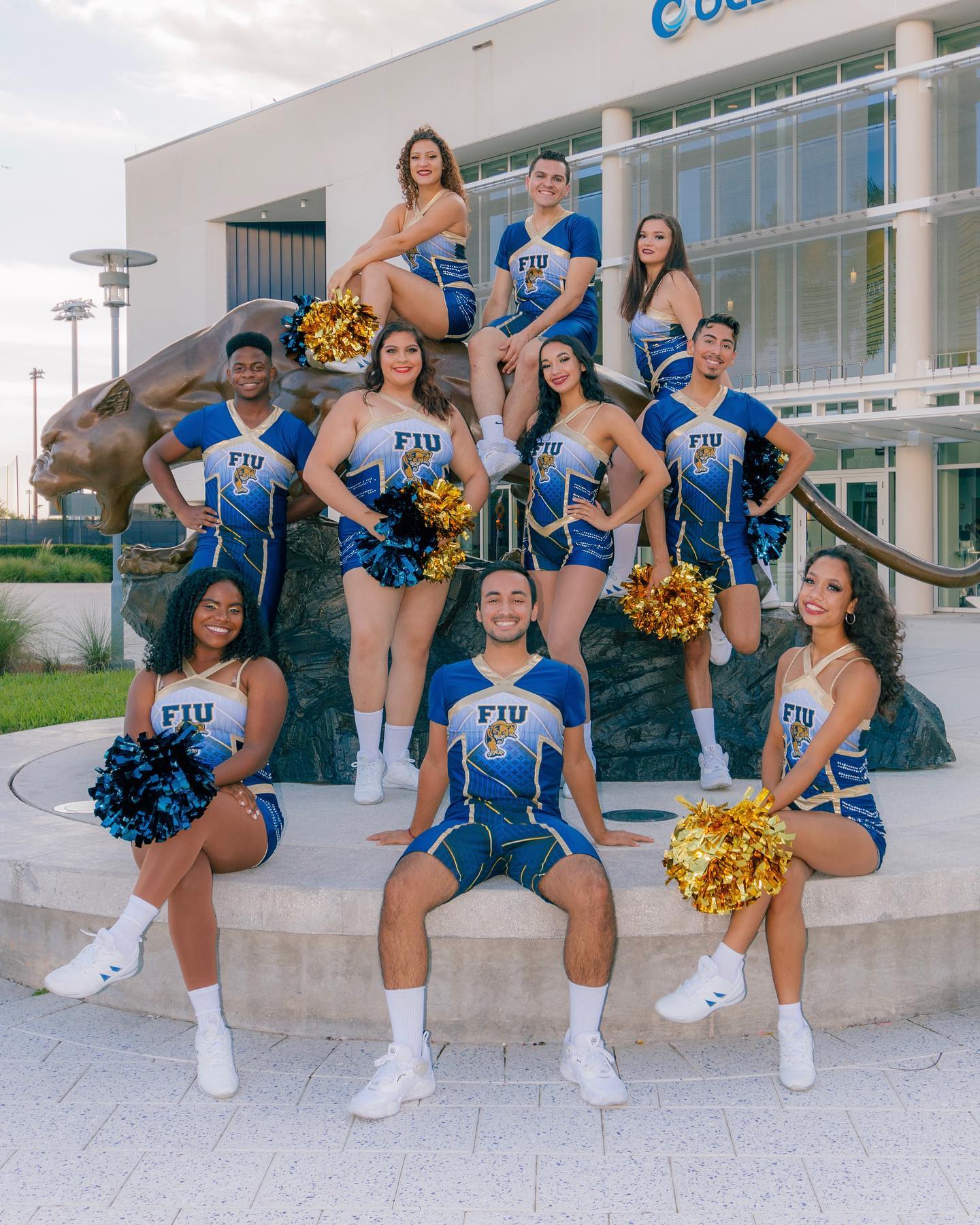 The band is composed of students from all different majors across the FIU campus.  You do not have to be a music major to join the marching band.  Any student can audition to become a member.  The band is the perfect way to meet and make friends with students from all over campus.  We perform at all home football games, during half time.  Some band members also perform at basketball games.  More importantly, the band brings the School Spirit! Marching band members, and students, also have the option of joining one of our other ensembles on campus. More information about these ensembles can be found below.  FIU Student Members recieve a $1,500 scholarship and Non-FIU (non-degree seeking) Members recieve a $1,000 scholarship during the Fall semester.
FIU Court Side Players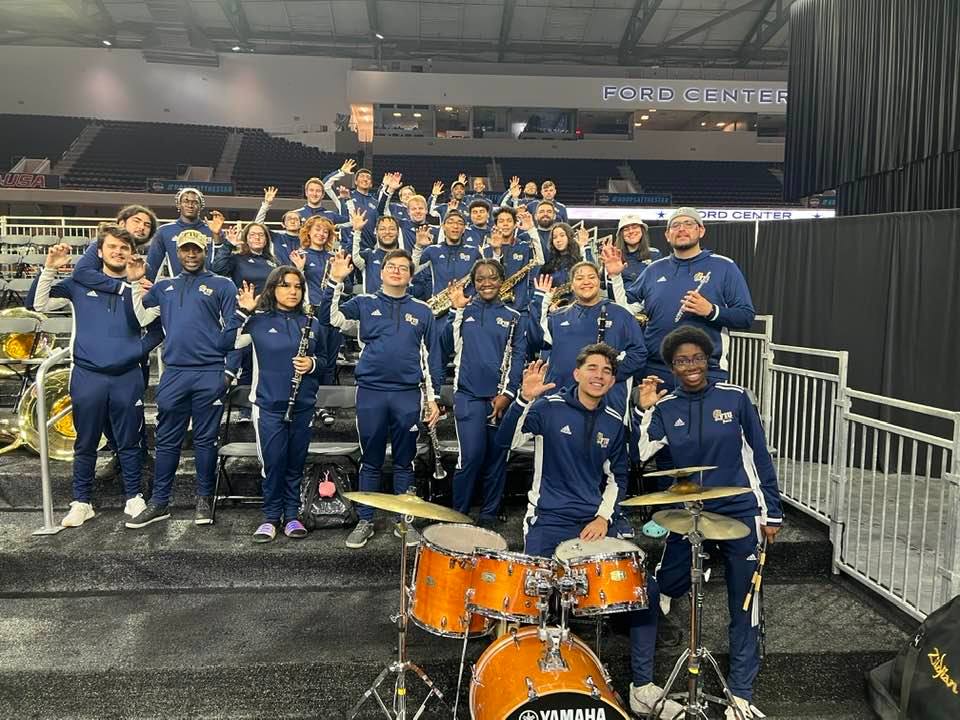 FIU Court Side Players (Basketball Band) is an auditioned band of 50 members who perform at all home FIU Men's and Women's Basketball Games.  The FIU Court Side Players bring excitement and energy to every FIU Basketball Game, providing high-energy musical entertainment when they perform.  To audition, students must be current members of the FIU Marching Band.  Auditions take place in mid-October each fall semester.  Members are awarded $25.00 per regular season game.  This band does not travel during basketball season (November – March), but does attend the C-USA Basketball Championships each March. 
FIU Panther Gold
Panther Gold (Performance Ensemble) is a very select, auditioned ensemble of 25 FIU student musicians.  Auditions take place in mid-October each fall semester.  To audition, students music be current members of the FIU Marching Band and be full-time FIU students.  Members receive at $1,500 scholarship during the Spring Semester.  This ensemble is the "on-call" ensemble at FIU and performs for various campus, athletic, alumni and community events.  In addition, Panther Gold performs at area schools for recruitment purposes.
About Winter Guard International (WGI)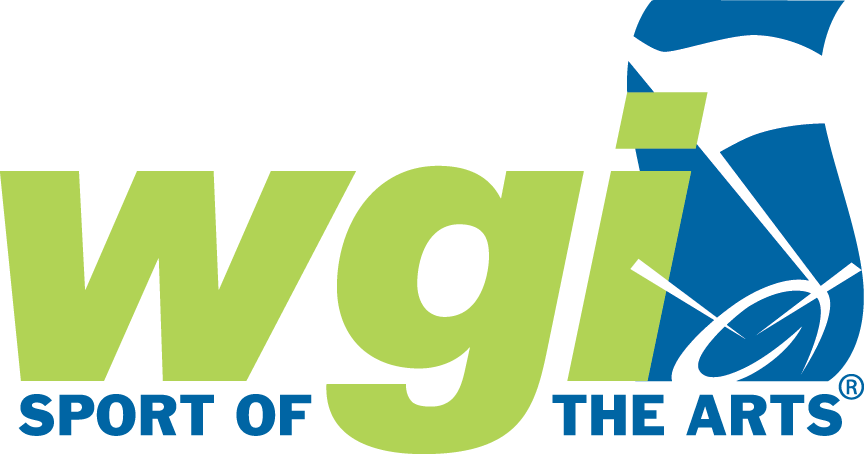 WGI Sport of the Arts is the world's premier organization producing indoor color guard, percussion, and winds competitions.  As a non-profit youth organization, WGI also serves as the governing body for the indoor color guard, percussion, and winds activities.  It is called the Sport of the Arts because it brings music to life through performance in a competitive format. Even with over 40 years of history, the sport continues to evolve and grow.  WGI Sport of the Arts provides a venue for young people to achieve the extraordinary through performance and competition.
Winter Guard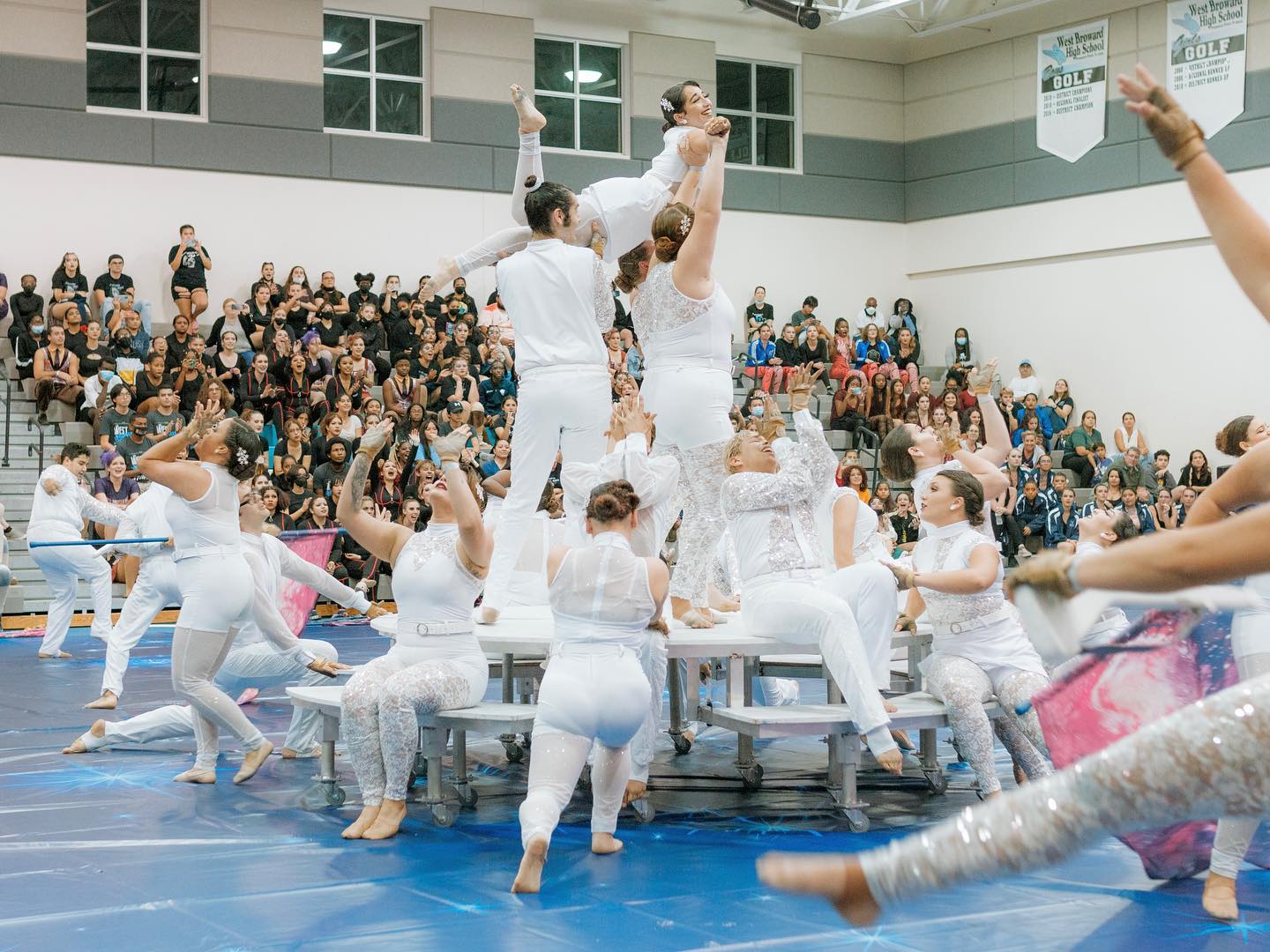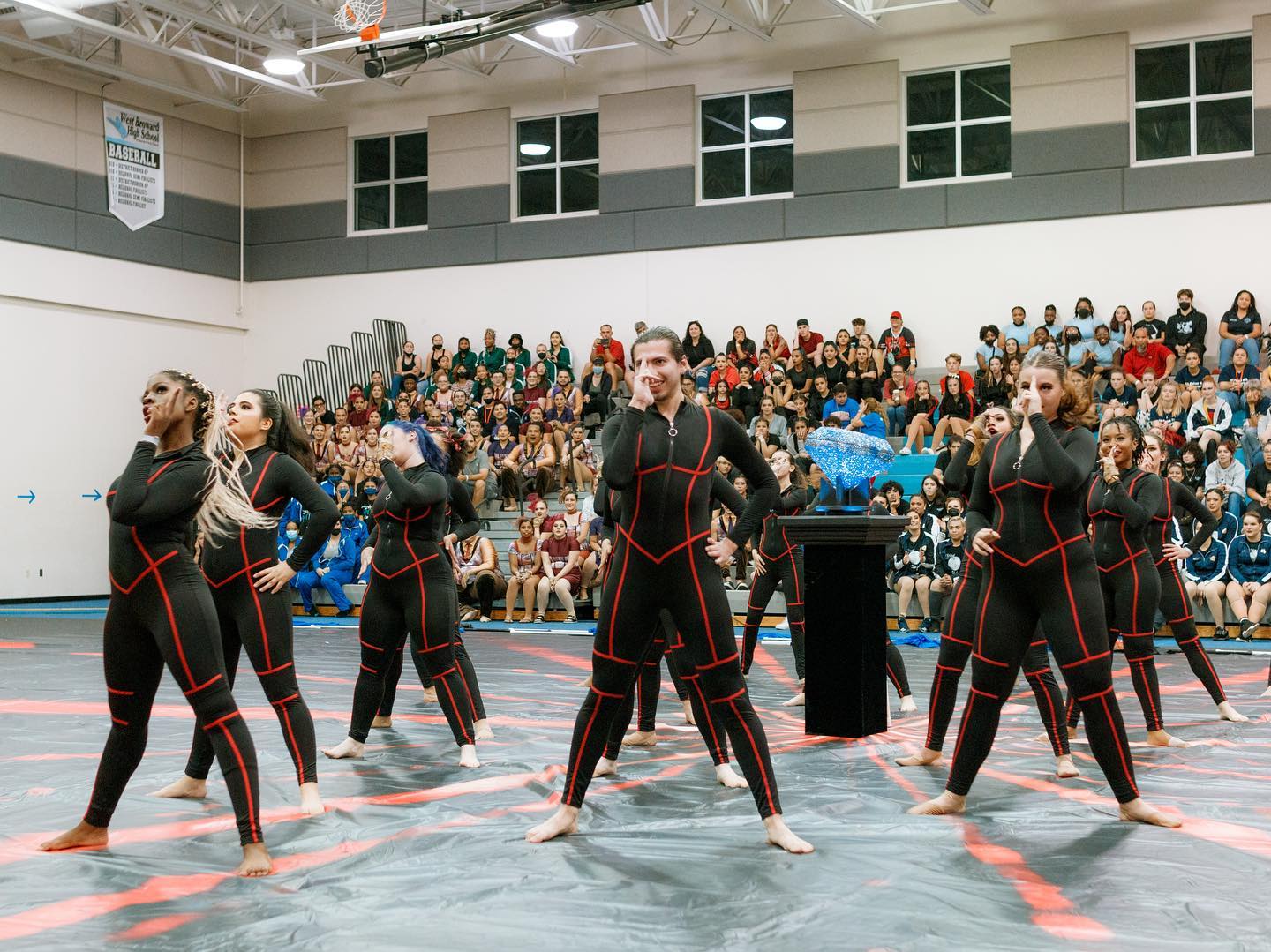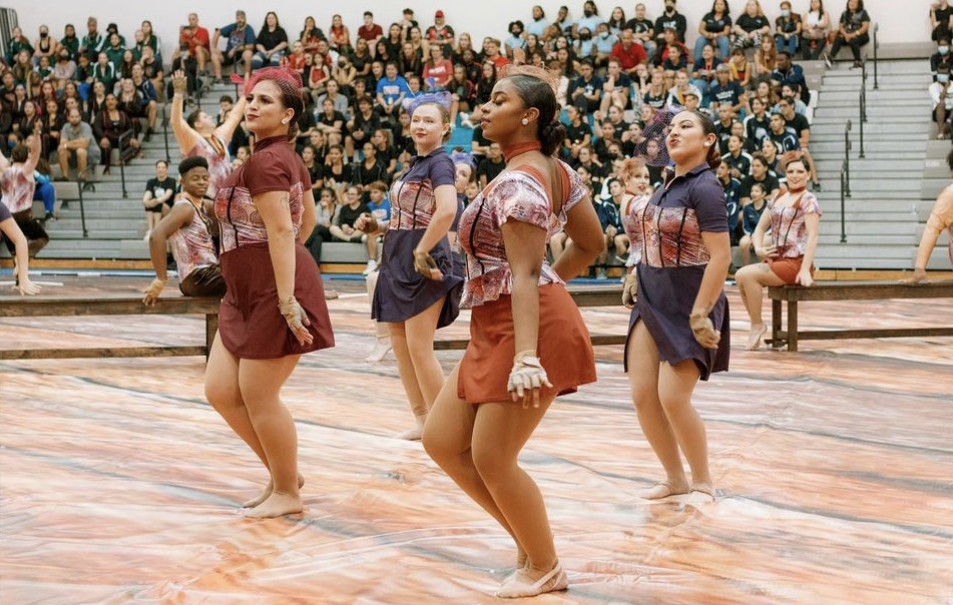 Winter guard is the sport of indoor color guard.  Modern color guard is a combination of the use of flags, sabers, mock rifles, and other equipment, as well as dance and other interpretive movement.
Contact at: fiuguard@fiu.edu
Indoor Percussion
An indoor percussion ensemble or indoor drumline consists of the marching percussion (also called battery) and front ensemble (also called pit) sections of a marching band or drum corps.  Indoor percussion marries elements of music performance, marching, and theater; thus, the activity is often referred to as percussion theater.
Contact at: fiuperc@fiu.edu
Winds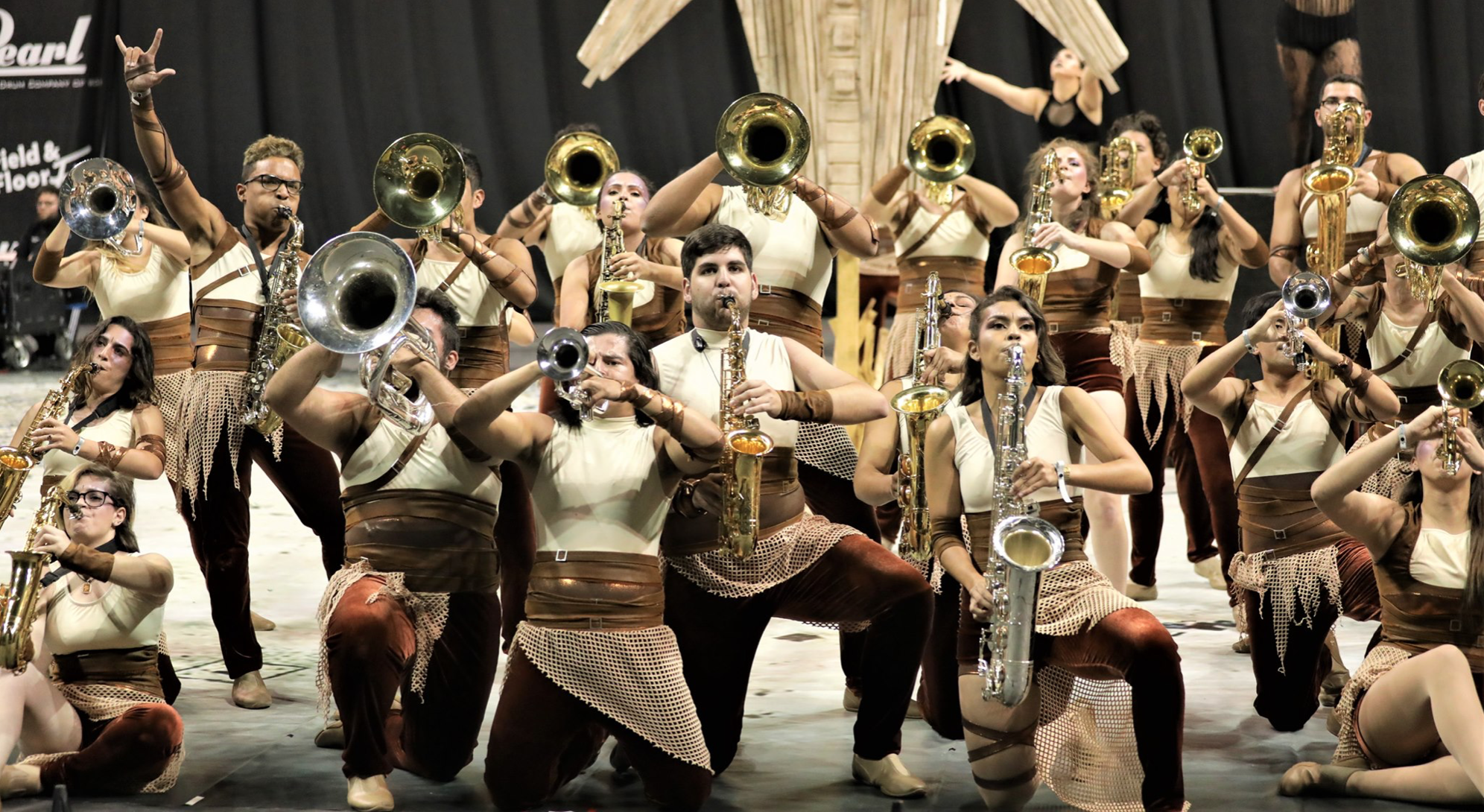 Winds is a natural extension of the WGI organization and will complete WGI's support of the total band program.  In fact, Winds doesn't mean "winds only."  Groups can include any instrumentation found in a concert band or orchestra as well as color guard and percussion performers all in one group.